Don't Fear Freight…It's Really Not Scary
As it is with small packages, freight shipping certainly has its challenges, but if you adhere to the following tips and best practices, there should be no reason to fear freight.
The devil is in the details—make certain you provide accurate information for every shipment. Size, weight, dimensions, value, commodity class, method of packaging, pick up/delivery needs (liftgate, dock, inside delivery, stairs, etc.)
---
No Dock, No Pallet Jack, No Room…No Problem!
A great feature of the RS Freight program is that the freight doesn't actually have to be at your location in order for you to ship it. You can arrange for the shipment to be picked up from any address—as long as the shipment details and pick up information is accurate. If the shipment is nearby, we always recommend you go to physically inspect it first, but it's not a requirement.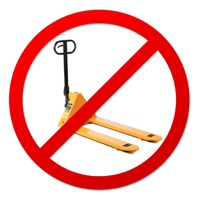 ---
Crating & Palletizing A Shipment
Correct packaging is essential—take pictures (when you can) of packaging and how items are prepared for shipment (pallets, crates, drums, boxes, etc.)
---
Loading & Unloading a Freight Shipment
Proper preparation/packaging are an important piece of every shipment as it will impact how the shipment is handled by the carrier—especially when it comes to loading and unloading. It might also impact the charges on either end of the transaction.
If the weight or bulk of a shipment is such that it cannot be loaded onto a truck manually, it will necessitate ordering a lift-gate equipped vehicle. A lift-gate may only be needed on one end of the pick-up/delivery, so it is important to know this before booking the shipment as a carrier may or may not charge for lift-gate service on each end, but still needs to know if there is a need before scheduling the shipment.
As a general guideline, package all freight shipments as compactly as possible, with the fewer number of items being a better option than multiples. For example, if you have a shipment with 10 individual boxes, it will ship more efficiently on a pallet rather than as 10 separate items.